Our thousands of wonderful volunteers contribute so much to Red Nose. They give their precious time and their talents to support Aussie families. In recognition of International Volunteer Day, we honour their work.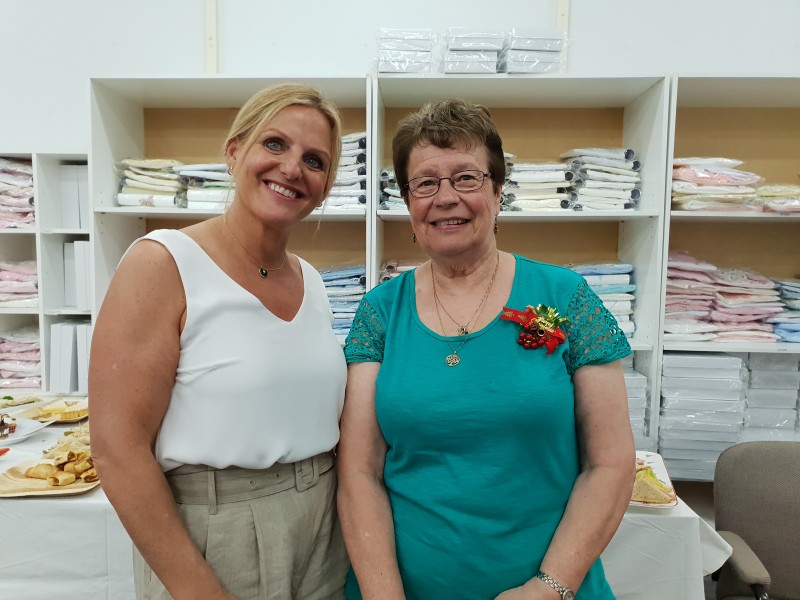 Our volunteers are people like Cindy Furby, who has been with Red Nose for 17 years co-ordinating the Treasured Babies Program, that supports recently bereaved families throughout Australia by providing lovingly handmade clothing packs, memory boxes and coffins for babies who have died during pregnancy, labour or birth.
Cindy's work has even been recognised by the Victorian Government, receiving a nomination in the Outstanding Achievement by a Volunteer: Lifetime Achievement Award category in the Victorian Minister for Health Volunteer Awards for her vital work.
Cindy said the work done by the dedicated Treasured Babies team has been supported by the members of the Croydon Mens' Shed. Both groups of equally committed volunteers help families say goodbye at the worst possible time in their lives.
"It helps families grieving a devastating loss, and helps families to not have the extra stress of searching for a garment to dress their baby in," she says.
Red Nose Australia CEO Keren Ludski said Cindy's nomination shows the remarkable impact volunteers have on a bereaved community.
"The compassion and love shown by Cindy makes a huge difference to a family at the worst time of their lives.
"Being able to give newly bereaved parents the opportunity to choose what their baby wears can be empowering at a time when they have very little control over their situation."
"Red Nose is very grateful to Cindy and her band of volunteers. We are especially thrilled for Cindy's nomination, and to have the work of this very important program recognised.
"This is a wonderful opportunity to thank and recognise the contribution of all our volunteers across the country, especially during National Volunteer Week."
Find out more about the Treasured Babies program here.
Red Nose offers free bereavement support services to anybody impacted by the loss of a child. Call our 24/7 hotline on 1300 308 307 or visit our Grief and Loss website for more information.