When a baby suddenly dies, there is often little warning. Red Nose's Treasured Babies program aims to acknowledge and honour the lives of newborn babies who have died regardless of gestational age.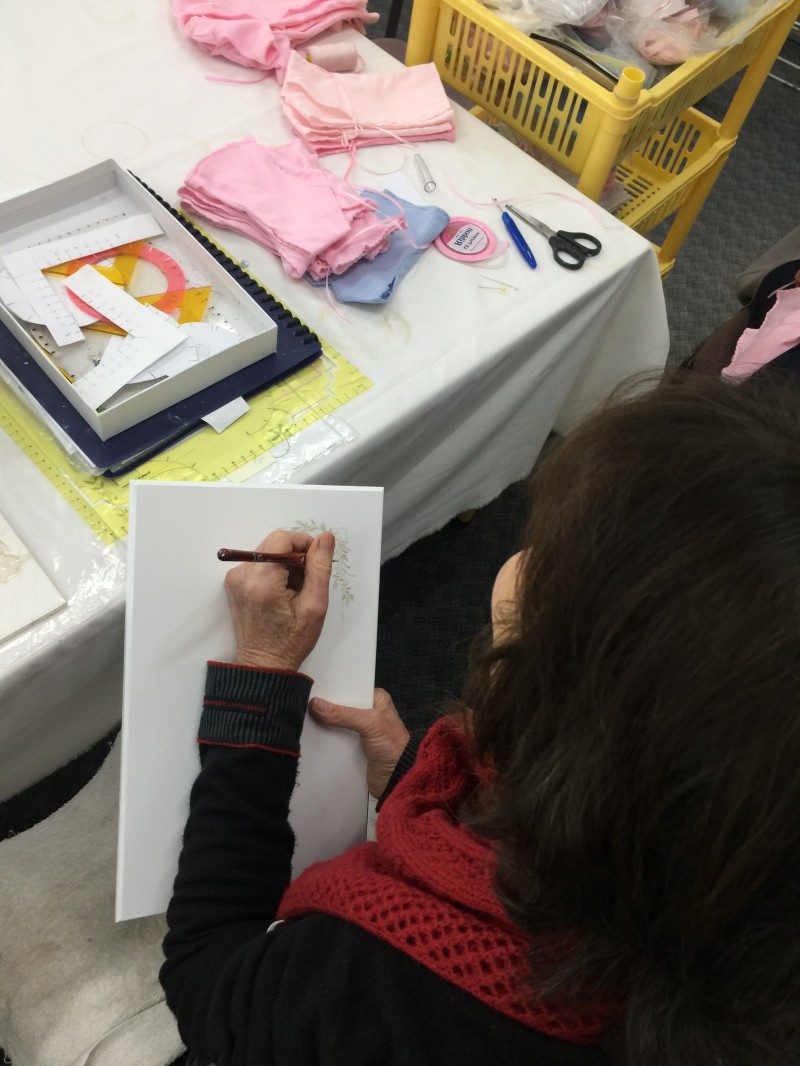 The Treasured Babies' Program began in 2002, an initiative of bereaved parents who recognised the need for families to be supported with appropriately-sized clothing, Angel (burial) boxes, memory keepsake boxes and naming certificates.
The Treasured Babies program is run by a team of dedicated volunteers and community organisations, led by the wonderful Cindy Furby (pictured here with Red Nose CEO Keren Ludski).
Cindy has been involved with Treasured Babies since the program commenced, and has been coordinating the Treasured Babies volunteer Centre since 2003.
She says a special group of volunteers work tirelessly to sew, knit, crochet and assemble thousands of precious handmade garments and handmade Angel boxes and keepsakes.
"The Treasured Babies Program helps families to not have the extra stress of searching for a garment to dress their baby in, from 14 weeks' gestation to newborn," explains Cindy.
"It means parents can have some special time with their baby, such as dressing baby, nursing and holding baby, and having photos taken to create special memories that will be kept in their hearts forever.
"I think it helps families grieving a loss, and at the same time saying goodbye."
The outfits have been developed with input from midwives, social workers and bereaved parents, and designed in a way that allow the babies to be dressed with delicate care.
The Treasured Babies team of volunteers check each item carefully, before making up packs for families that include information on accessing free support services.
The packs are then sent to hospitals, funeral homes, and direct to bereaved families who request them.
Red Nose CEO Keren Ludski said the compassion, love and attention to detail of the hardworking team of Treasured Babies' volunteers make a huge difference to a family at the worst time of their lives.
"When a baby dies there is often little warning, leaving parents in shock. Having access to the Treasured Babies items, which have been lovingly handmade, can reduce some of the stress at an incredibly traumatic time. These beautiful items acknowledge both the birth and death of these little babies, an acknowledgement that so many families are desperate to
receive."
"Being able to give newly bereaved parents the opportunity to choose what their baby wears can be empowering at a time when they have very little control over their situation."
With special thanks to the following community groups for their involvement and support of Treasured Babies: Croydon Rotary, Croydon Men's Shed, Ringwood Freemasons, Wedding Community Centre, Whittlesea City Corps Salvation Army Craft Group, Pastoral Healthcare Network Geelong, Bundoora Community Centre
The Treasured Babies program is provided free-of-charge and relies on generous community donations. A list of required items can be viewed here.
If you are a hospital or funeral parlour that requires items for families, please email treasuredbabies@rednose.org.au
If you have been impacted by the sudden and unexpected death of a baby or child, please access our free 24/7 bereavement support services on 1300 308 307 or visit www.rednosegriefandloss.com.au.