Danielle Askew founded the ever popular Bin Isolation Outing group on Facebook in March during Australia's first coronavirus lockdown. The idea of dressing up to take out your bins is a fantastic example of how laughter can be the best medicine.
While getting silly for a serious cause, Danielle shares what Red Nose Day means to her.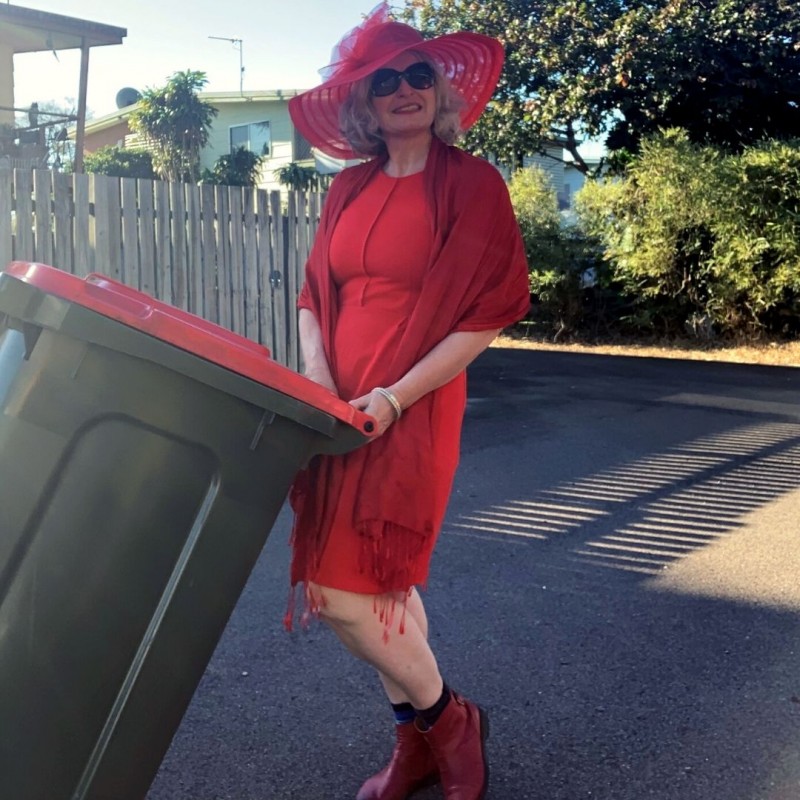 As a kindergarten teacher Red Nose Day has always been important to me and I'm proud to work in a center that advocates for and supports our families.
Not only does it raise money for research and helps people that sadly have lost an angel, but it raises much needed awareness in the community about SIDS.
Every year I support Red Nose Day by buying merchandise and dressing in red.
While in the classroom we do themed activities such as using balloons and red paint to make red nose printed paper. I'll use this activity to send home a write up to families about what Red Nose Day is to help spread awareness too.
This Red Nose Day we are hosting a class disco, with all funds raised going to this amazing cause. We want to do all we can to raise money for research on how we can save more little lives.
This year I also promoted Red Nose Day by dressing all in red to take my bins out.
This sounds odd I know, but I accidentally created a viral Facebook page for dressing up to take your bins out during the COVID-19 lockdowns.
I named this page Bin Isolation Outing and I made it to make my friends have a giggle at themselves and me, during the chaotic times we were going through.
Taking our bins out was the only outing we were having during isolation!
Today the group has over 1 million members from countries all over the world.
Last week I posted my Red Nose Day inspired outfits taking my bins out and bringing them back in again on the big day itself.
These posts had over 3,000 likes and I was excited to see hundreds of comments from people all over the world talking about the importance of the day.
I'm so proud to support Red Nose and the great work they do for Australian families.
Your support this Red Nose Day helps make sure grieving families have free access to vital support services so they don't have to endure the anguish of losing their precious child alone. Donate now.