Red Nose's Treasured Babies Program is run by dedicated group of hardworking volunteers, who aim to support bereaved parents with gifts of handmade clothing, Angel boxes.​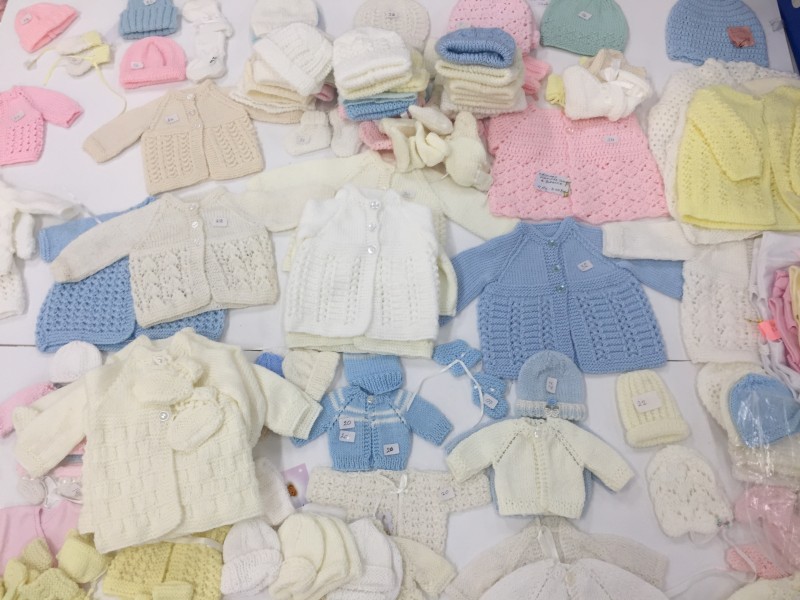 The Treasured Babies Program relies on the generous support of volunteers, organisations and donations of material.
The Treasured Babies items are provided free-of-charge to hospitals and funeral homes for bereaved families and their babies.
Below is what we currently need. If you can assist in any way, please contact:
Cindy Furby, Treasured Babies Program Coordinator
treasuredbabies@rednose.org.au
Volunteers
Sewers (to work from home)
In-person volunteers (Tuesday and Friday Mornings)
In-person administrative/computer skills support
Materials
3ply and 4ply yarn in soft pale colours of white, cream, pale blue, and pale pink
Fabrics
Provide in white and soft pale colours in the following materials
flannelette,
interlock,
cotton material (plain or with a tiny delicate pattern),
quilting fabric,
polar fleece (pale colours, especially white)
Satin or Wedding dresses/material (for angel box linings)
Boxes
41cm x 51cm x 28cm
Packing
Bubble Wrap
Packing foam or similar
Send donations of materials and other items to:
Reply Paid 91133
Red Nose
Treasured Babies Program
Shop 28, The Terrace
Shopping Centre
66 Brice Avenue
MOOROOLBARK VIC 3138

Last modified: 1/6/23