The 5 May is International Day of the Midwife – a global celebration of the crucial role nurses and midwives play in caring for pregnant people, their families, and their children.
We are proud to work alongside Midwives to ensure that life-saving education is delivered to parents to help protect little lives and that bereaved families receive the very best support.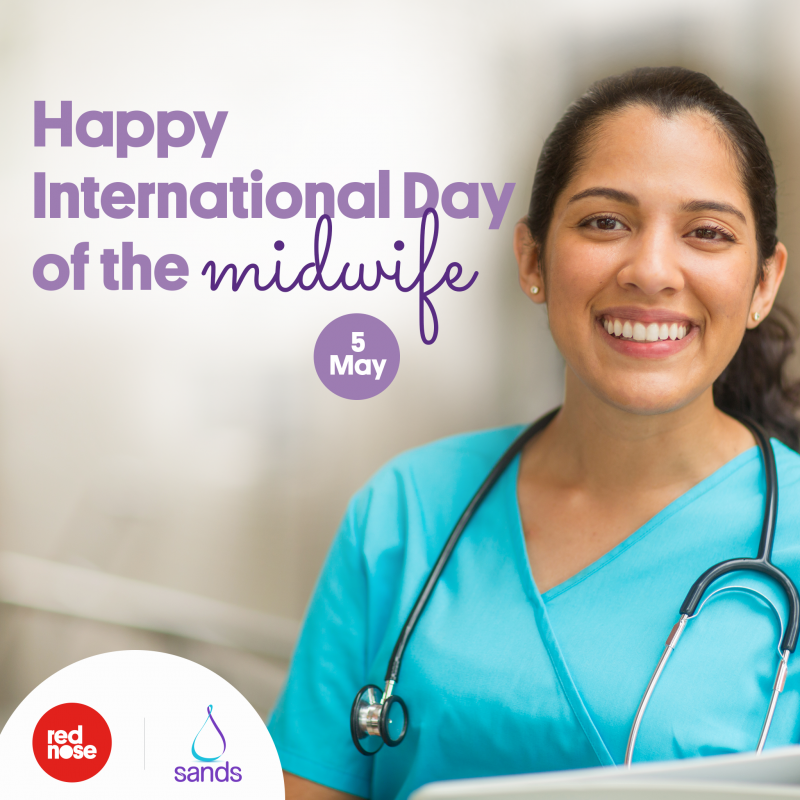 We want to acknowledge all the beautiful and supportive midwives across Australia who help bring loved little ones into the world and pass on their extensive knowledge of how to keep little ones safe.
A special mention to the midwives who guide and support families through the loss of a pregnancy, stillbirth or neonatal death.
The role of a midwife extremely diverse – from educating parents about pregnancy and labour, caring for women during pregnancy, monitoring the baby and coaching women through labour, providing postnatal care, right through to home visits and breast feeding support.
Midwives support women and their babies before, during and after birth.
Skye Stewart is Red Nose's Special Projects Officer and proud Wergaia and Wemba Wemba woman from Mallee Victoria, shared her thoughts on the important work of midwives.
As an Aboriginal midwife, it is my role and responsibility to do what I can support Aboriginal families to be safe, well and together as their bubs come into the world. The first time I ever caught a baby in my hands and passed him to his strong mumma, I just knew I was in the right place. Being a midwife makes me feel proud. I acknowledge that whilst I work hard and obtained a Bachelor of Midwifery, I am standing on the shoulders of 60,000 years of my Ancestors who were traditional midwives and kept us alive and thriving for this long.

As midwives, we need to support our families in their journey and take into consideration their individual and cultural needs. For the most part, women know what they want and need and we need to take the time to listen. Clinical expertise is necessary and important but so is listening to the instincts of the mother.

As midwives, it is imperative we provide culturally responsive and safe care for families. They way families feel they are treated can be the one reason why they never come back to that health service. Work with your humanity and remember these families are accessing your service for care. They deserve care that is clinically exceptional, culturally safe and free from racism.
We also reached out to Red Nose former Chief Midwife - Jane Wiggle who said
"Some days it feels like the work is never complete, you feel beyond exhausted and at times, a tad envious of those who work "normal hours" and have weekends and holidays off.
But every minute spent with a new or expectant family, educating them about pregnancy and birth, coaching them through labour, teaching post-natal skills, or holding a family in their grief is worth every second."
Nine little lives are still taken suddenly and unexpectedly each day in Australia during pregnancy, infancy and childhood. Every one of these deaths has a profound impact, rippling through the lives of so many Australians. And that's what keeps us going – because I truly do believe we can stop little lives being cut short and end the pain that too many families experience.