The 5 May is International Day of the Midwife – a global celebration of the crucial role nurses and midwives play in caring for women and their children.
We are proud to work alongside Midwives to ensure that life-saving education is delivered to parents to help protect little lives and that bereaved families receive the very best support.
In her own words, our Chief Midwife Jane explains what a midwife does and why she loves her job at Red Nose.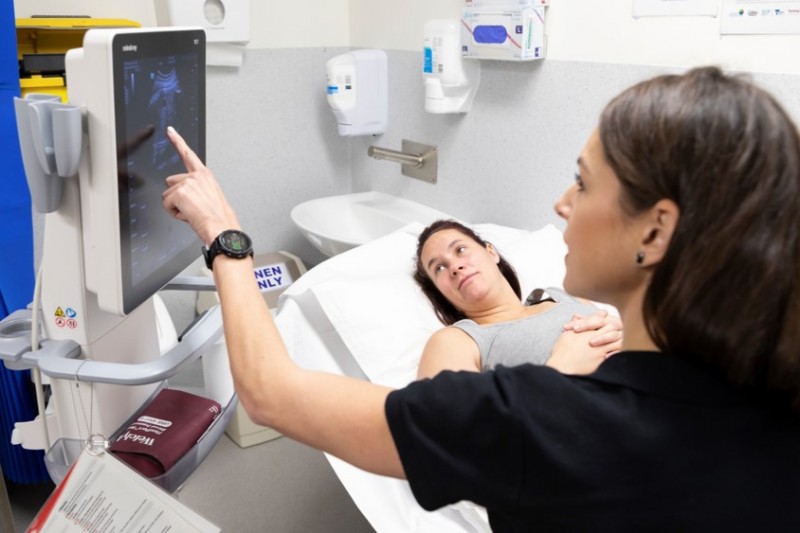 Being a Midwife is a truly magnificent job, and one of the most beautiful ways to care for a woman and her family. As a midwife, you have the ultimate privilege of witnessing a mother (and her partner) enter the most wonderful, magical and life-altering part of their life: motherhood.
The role of a midwife is extremely diverse – from educating parents about pregnancy and labour, caring for women during pregnancy, monitoring the baby and coaching women through labour, providing postnatal care, right through to home visits and breast feeding support.
Midwives support women and their babies before, during and after birth – and yes, midwives do actually deliver babies! Unlike nurses, who treat people who are unwell, midwives primarily deal with healthy women throughout their pregnancies, and alongside the obstetrician, monitor baby's growth during pregnancy.
Some days it feels like the work is never complete, you feel beyond exhausted and at times, a tad envious of those who work "normal hours" and have weekends and holidays off.
But every minute spent with a new or expectant family, educating them about pregnancy and birth, coaching them through labour, teaching post-natal skills, or holding a family in their grief is worth every second.
It's hard to adequately explain the feelings of overwhelming accomplishment at having helped safety deliver a new little life into the world, or the profound sorrow and disappointment when a baby I have cared for during pregnancy or labour doesn't make it.
To nurture, support and reveal the beauty of childbirth to a women as they work with you to birth their baby is a truly miraculous experience, and even though the majority of labour and births conclude with a beautiful healthy baby, tragically, not all births end this way.
Working with women and families who experience stillbirth in a way that is holistic and individualised is vital to ensure that they too, can experience some moments of beauty amidst the horror of the moment. If there is nothing more that can be done, then finding beauty and light in their darkest day is a gift that must be shared.
As a midwife, I have placed my hands on hundreds of babies, gently helping them earth side whether they have stayed with us or whether they chose to remain in the loving comfort of their mother and not ever take a breath.
Witnessing all too often, the subsequent outpouring of pain and grief as well as acknowledging my own, made me determined to try and change it – and it's why I came to work at Red Nose.
My role as Chief Midwife at Red Nose is to provide education, information and advice for parents, carers, and health professionals to help save little lives. Our goal is to make sure that every parent and carer in Australia knows how to keep their babies safe during pregnancy, infancy and childhood.
I also work with my colleagues from across the health sector to advocate for improved care for families, including bereaved families, and I am part of some industry bodies that develop policies and guidelines to improve the safety of nursery and pregnancy products sold in Australia – this helps to improve the whole environment to ultimately save little lives.
For over 12 years, I have worked as a midwife in the hospital setting. In this time, I cared for hundreds of women, performed countless ultrasounds, and delivered many many precious babies. And I loved every minute that I spent in this environment.
But my role Red Nose has given me the opportunity to not only support families individually, it gives me the platform to support families on a much wider scale.
I work at Red Nose because I believe that together, we can truly make a difference in the lives of every Australian family, supporting them through every step of their parenting journey, as well as holding those in their grief when their parenting journey looks different.
Nine little lives are still taken suddenly and unexpectedly each day in Australia during pregnancy, infancy and childhood. Every one of these deaths has a profound impact, rippling through the lives of so many Australians. And that's what keeps us going – because I truly do believe we can stop little lives being cut short and end the pain that too many families experience.
Join us – Learn more about how you can get involved.