There are many dedicated staff, volunteers and supporters who together make the work of Red Nose possible. This is Skye's story.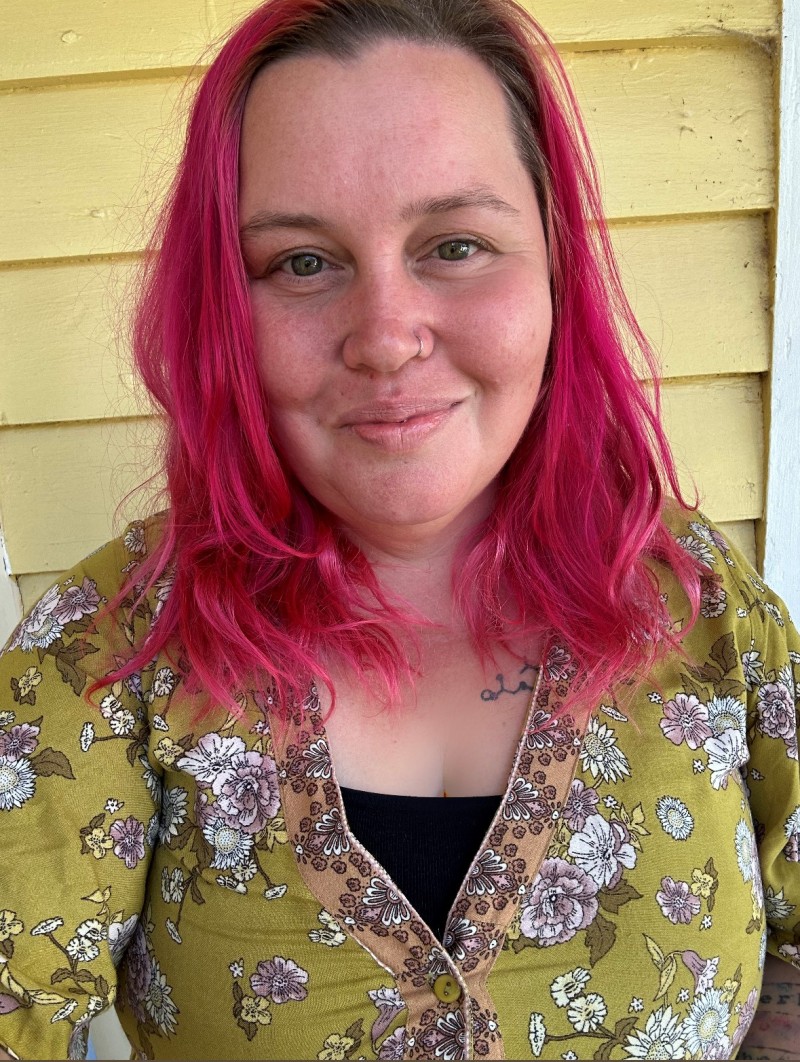 I joined Red Nose to support Aboriginal communities to have safer pregnancies and to sleep more safely with their babies – doing what we can to prevent stillbirth and SIDS/SUDI.
As the Advocacy Projects Specialist at Red Nose, I create content, co-designed with community that is culturally responsive and safe for Aboriginal and Torres Strait Islanders families. This content focuses on safer pregnancy, safe sleeping and Sorry Business (bereavement) care after the loss of a bub. I also work with Aboriginal health practitioners, healthcare professionals and others who work with Aboriginal families to ensure cultural safety and considerations are at the centre of the care they provide.
My favourite part of my job is being with community. I have the privilege of travelling to communities for two-way sharing and learning about stillbirth, SIDS/SUDI prevention and Sorry Business care. Building lasting relationships with communities brings me so much joy. I love just 'being' with community, it always just reminds me of going to Nans house and there always are cousins and Aunties and Uncles around to have a yarn with.
I love being able to do something that supports my community and to do something that I am passionate about. I love the flexibility of being able to do the bulk of my work remotely as it means I get to work on my own Country, which is very important to my wellbeing and spirit, being Aboriginal.
My Country is a constant inspiration. I live in the Mallee region of Victoria and my Country is red dirt, stark blue sky and starry nights. The sky is so clear and clean that you can see the entire milky way above my house!
In Springtime, it is filled with wildflowers and flowering gums and it is incredibly colourful and beautiful. Knowing that my ancestors have lived in this area I am on for 60,000 years makes me feel connected and like I belong.
Outside of work, I love making art, spending time with my partner Vic and going out bush. Being out bush is an important part of my life – it calms and soothes me when I need it as sometimes in my work I hear lots of really sad stories.
I'm also a student hot air balloon pilot! I love the sky so much that I want to be up there in it, in a giant wicker basket, attached to a balloon filled with hot air! Not only that, I am the first Aboriginal hot air balloon pilot, which is a pretty fun fact to share with everyone!