Red Nose understands it can be confusing for parents to know what a safe or unsafe sleep environment is.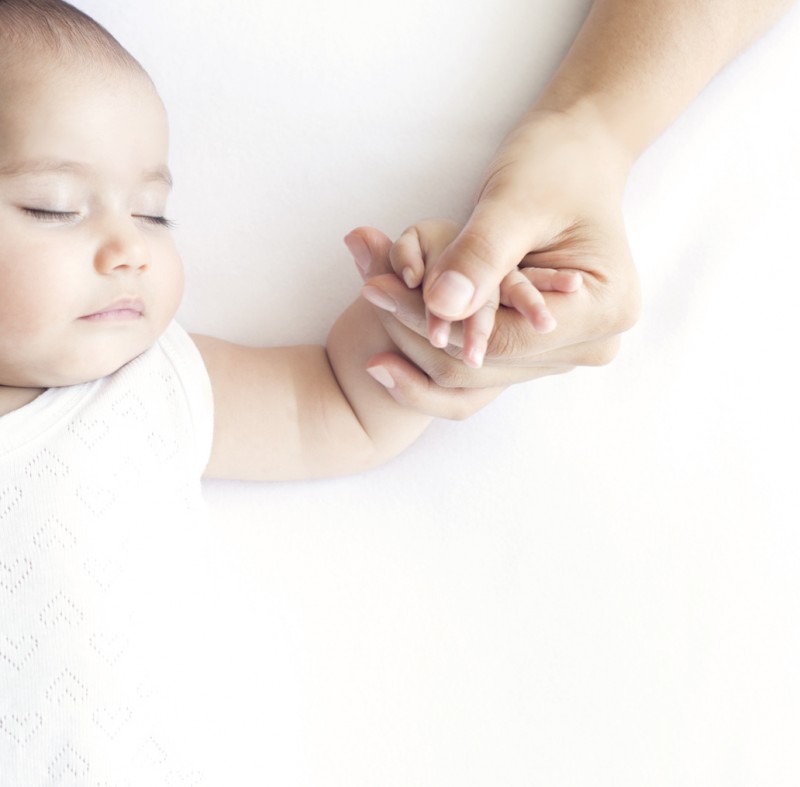 While we always recommend sleeping your baby in a safe sleeping environment, we are often asked, what does this actually mean?
Simply put, a safe sleeping environment means that all potential dangers have been removed and the baby is sleeping in a safe place for both day and night sleeps.
Soft surfaces and bedding, including bulky or loose blankets, head coverings, toys and cot bumpers, are an unsafe sleeping environment that can increase the risk of SIDS. This is because soft bedding can cover your baby's face and obstruct their breathing, and may cause overheating.
The safest place for a baby to sleep is in a safe cot on a safe mattress, with safe bedding.
A safe sleeping environment is one where your baby is sleeping in a safe cot that meets Australian standards, on a firm, flat surface that is not tilted. If a blanket is being used, ensure your baby is placed with their feet at the end of the cot, with the blanket tucked securely underneath the mattress, so it can only ride up as far as baby's chest and cannot cover their head. Do not be tempted to add quilts, pillows, bumpers, sheepskins or any other loose items as these can significantly increase the risk of SUDI to your baby.
Red Nose Safe Sleep Recommendations are:
Always place baby on their back to sleep, not on the tummy or side
Keep baby's face and head uncovered
Keep baby smoke free before and after birth
Safe sleeping environment night and day
Sleep your baby in a safe cot in the same room as you for the first six to twelve months.
Breastfeed baby.
Red Nose offers free safe sleeping advice to new and expectant parents. Visit our Safe Sleep Advice Hub for more tips for keeping baby safe.