Save the date for this year's Say their name day on 25 March 2024.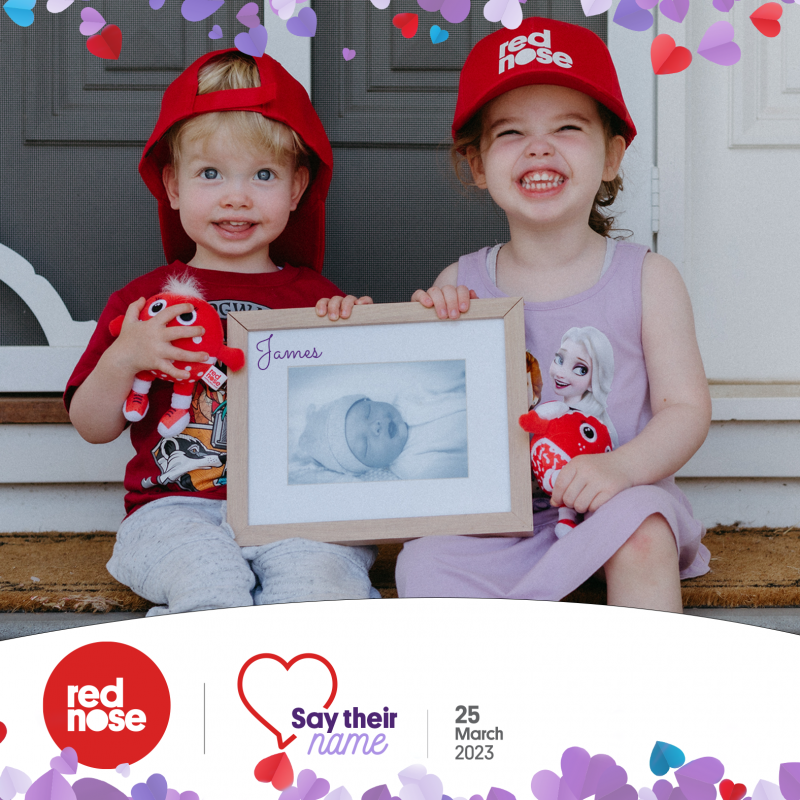 When

25 March 2024
Every baby and child matter and deserve to be celebrated, and every family deserves to be supported through their grief – this is what Say Their Name Day is all about.
This Say Their Name Day, we invite members of our community to join us to say the names of all of the treasured babies and children we have loved and lost. All families who have lost a pregnancy, baby or child will be invited to Say their Name with us.
This year you are invited to:
Share a name on our memorial wall
Use the #saytheirname and tag us on our social channels Red Nose Grief and Loss and Red Nose.
We are also pleased to be hosting in person events this year. Further details to follow.