Being a parent is infinitely rewarding, but it is also challenging.
One of the things that can happen when new parents are feeling overly tired is accidentally co-sleeping or falling asleep while holding, feeding, or comforting your baby.
So what can you do to minimise your risk of accidental co-sleeping?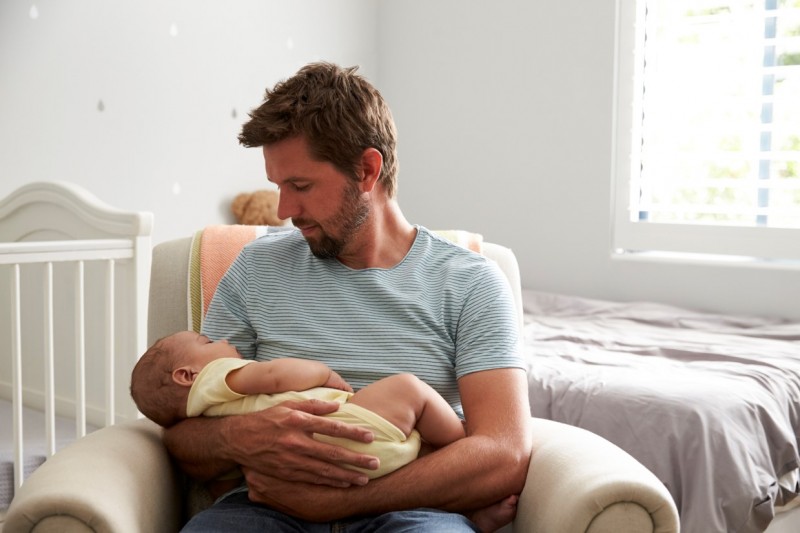 Being aware that this may happen to you, and doing what you need to do to reduce this risk ahead of time can help, advises Red Nose Chief Midwife Jane Wiggill.
"Babies, as beautiful as they are, need lots of time and attention and this can become extremely tiring for parents," she advises.
"We understand the practical needs of parents to get some sleep, especially if you are up at 2 am and very fatigued.
"If you feel yourself falling asleep, it's very important to move your baby into a safe sleep environment, such as a cot."
And, Jane says, remember that fatigue can come on very quickly.
"If there is a risk that you may fall asleep in your bed with your baby, make sure baby is on its back, not wrapped and that there is no excessive bedding or soft blankets and pillows that could accidenatally cover their head or face
"You can also make sure that you have a firm mattress and that your bed is not next to a wall, as there is a risk of entrapment."
And, Jane says, try not to panic if you wake up and find that you have fallen asleep with your baby.
"If you find you have fallen asleep, check your baby first, and then move your baby back into their own safe sleep environment."
And, importantly, be kind to yourself.

"You are doing a beautiful job as a parent," Jane says.
"And everyone around you knows you are doing the best you can,
"Don't be afraid to ask for help from your support network.
And remember, Red Nose's advice for safer bed-sharing is designed to help you minimise your risk.
"We encourage parents to follow our evidence based safe sleep recommendations, as these help to protect baby's airway, reducing the risk of sudden unexpected death," Jane says.
"Never bring your baby into bed with you if you are overly tired, have consumed alcohol, drugs or prescription medication that causes drowsiness as this can impede your ability to respond to your baby when they need you"