There are many dedicated staff, volunteers and supporters who together make the work of Red Nose possible. This is Sam's story.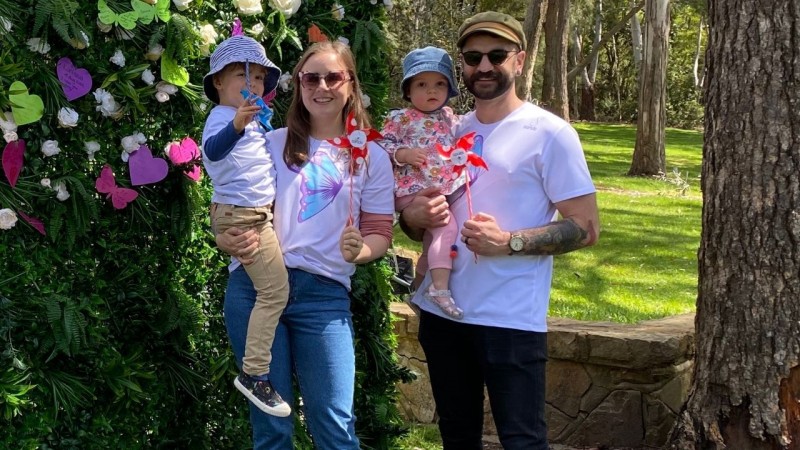 My name is Sam Isfahani and I am the Community and Health Promotion Coordinator in the ACT.
I have been working in this particular role with Red Nose since July 2020. But I have actually been connected with Red Nose for almost 5 years as a bereaved parent myself and also as a volunteer.
My current role actually has two components, with the first being safe sleep education and the other being community engagement.
I am fortunate enough in my educator role to have the important job of teaching parents, carers, health professionals, child care workers and community groups how to sleep babies safely.
It is really rewarding knowing that the education we are providing is helping to save precious little lives.
The other part of my role is really about community connection and creating a place of support and belonging.
A space where families can find meaningful expressions of remembering, honouring and grieving their babies and children.
This kind of loss, and the grief that comes with it, can feel incredibly isolating which is why community connection is so important.
Although it is a club that no family wants to be a part of – there can be a lot of comfort derived from simply just being together with others who understand the pain that comes with enduring the death of a baby or child.
My own beautiful daughter Evelyn was stillborn at 37 weeks in 2015 and she is definitely a huge part of why I do the work that I do.
Red Nose was such an incredible source of support for me and my family and I just knew that one day I wanted to be a part of the life changing and saving work that they do.
My favourite memory working for Red Nose so far would have to be the Walk to Remember that was held this month at the beautiful botanic gardens here in the ACT.
It was a really sunny spring day and there was just something so tranquil about gathering together in nature to remember our babies and children.
Where there is grief, there is great love.
Although it breaks my heart to know that any family has had to experience such a loss, I am always in the presence of so much love – and that is very special.
A parent recently shared with me an idea they were working on for a very thoughtful community project in honour of their baby.
We had a really great chat about it and afterwards I received a lovely email thanking me for my encouragement, guidance and insights and how valuable they were.
I am inspired every single day by the amazing families that I am privileged to meet in this role.
And I love working with a team of incredibly kind people who are all so dedicated to helping others and making a difference.
I have a 4-year-old and an 18month old who always keep my very busy outside of work.
When I do have some free time - I love anything creative (art, cooking), I love music and I love collecting and restoring vintage furniture.
Visit the Grief and Loss website here or phone the 24/7 support line on 1300 308 307.