My beautiful Patrick Stanley Dore was born sleeping in November 2020.
A few days before we would have been 17 weeks pregnant my waters broke. In an attempt to delay the birth, I was put on strict bed rest. But, I developed an infection and my health was in serious decline.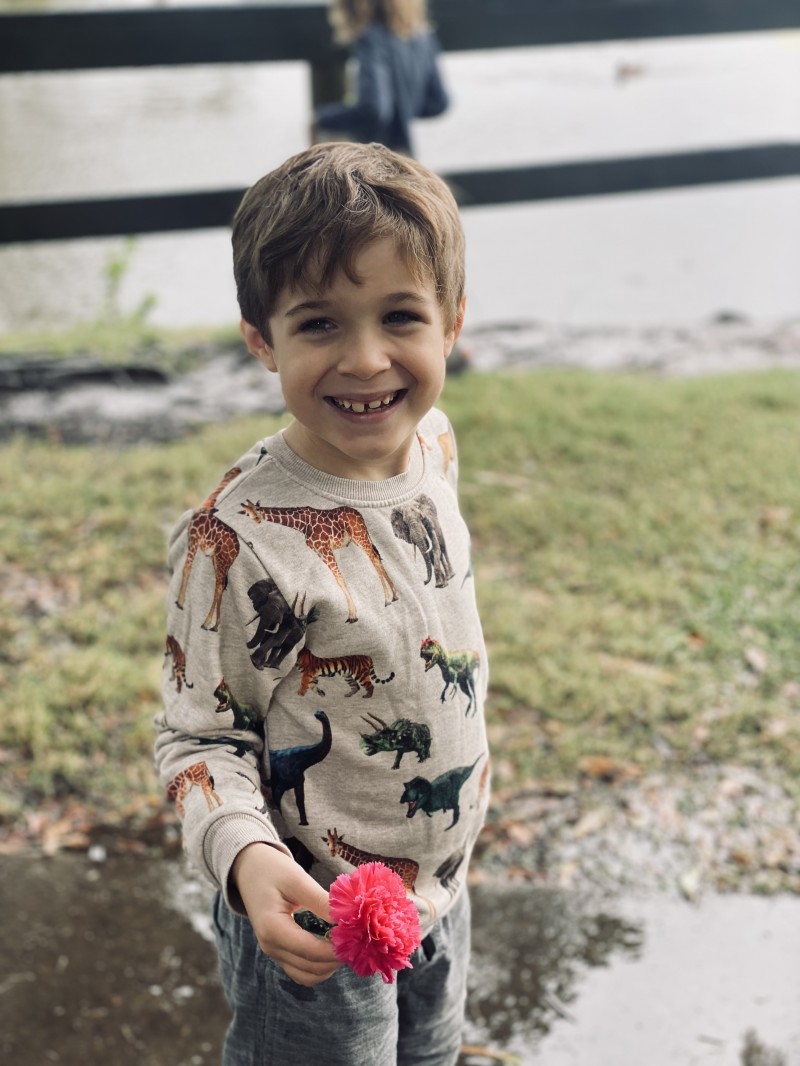 At 16 weeks, 6 days Patrick's heart stopped. I gave birth to my baby boy on the day we would have been 17 weeks pregnant.
We are so, so grateful to the Bereavement Team from the hospital. They guided us through the first moments and days after we lost Patrick. They helped us to make choices we were comfortable with. I wanted to remember Patrick as healthy and bouncing around like he was on the 13-week ultrasound so I made the decision to not look or hold him.
My husband Michael, however, chose to. He did this in private with the loving support of my best friend. Shortly after, they selected photos they felt I would be comfortable and happy to see.
Patrick was meant to be our rainbow baby. In April 2020, I was at my 13-week scan of Penelope Marie Dore. At this scan we were told there was not enough amniotic fluid and she wouldn't survive.
We made the painful decision to terminate the pregnancy on the day we would have been 14 weeks pregnant.
As a result of our traumatic losses, I am experiencing ongoing mental health difficulties such as depression, anxiety, and sleep concerns. Luckily, I have been heavily supported by my GP, reproductive endocrinologist, and psychologist.
The pain is indescribable – one day, I was nurturing my child, and the next I just felt incredibly empty. I lost Penelope during the Covid lockdown – it was gut wrenching. I felt as though I could not get the support and comfort I so desperately needed from my family and friends.
I have never felt so isolated and disconnected.
Pregnancy loss also affects the whole family and we saw this with our son, Henry
Our six-year-old son Henry was so excited to become a big brother, and his heart was broken when he found out they had passed away. We showed Henry photos of Patrick's hands and feet that were provided by the hospital's Bereavement Team.
The whole experience has been heartbreaking for my husband, Michael as well. While he didn't "physically"
go through the pregnancy losses he found it incredibly challenging to know how to best support me all while also dealing with his own mental health concerns.
I just want to tell people that it's okay not to be okay. But, help is there.
Our Support Line is available 24/7 on 1300 308 307