Melbourne Renegades Right-Arm Leg Spin Bowler Cameron Boyce has recently stepped up to be a Red Nose Ambassador. Our team sat down with him to discuss what made him want to help save little lives and support grieving families.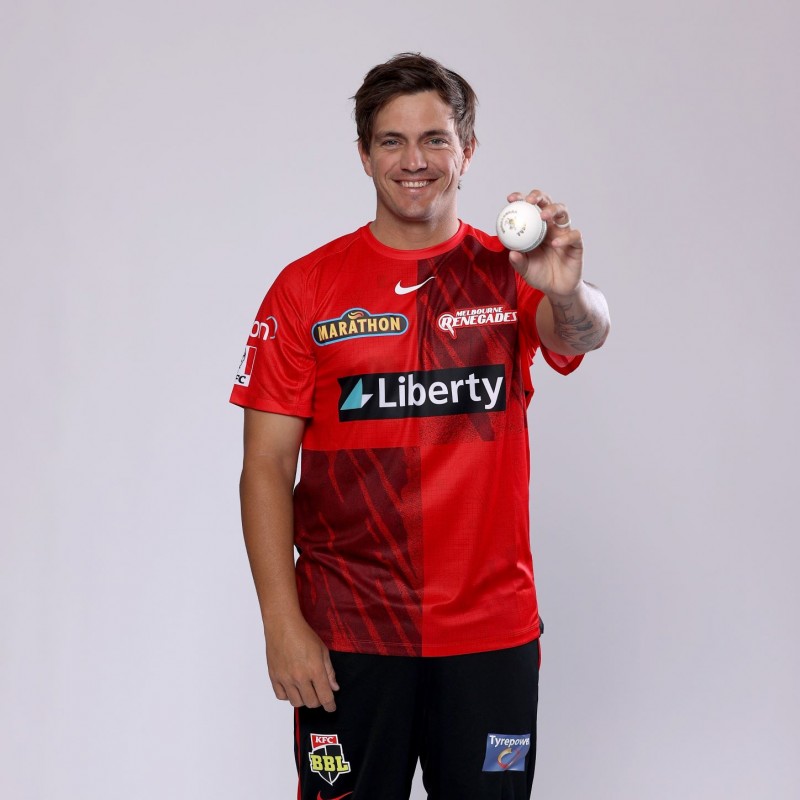 When Cameron is not touring with the Melbourne Renegades, he's a stay at home dad of two little girls. When he was a first-time parent, he did not know Red Nose's six safe sleep recommendations. Luckily, as a newbie, he and his partner were keen to learn, so they did some research and learnt as they went.
Knowing that tummy time is a helpful way to help babies grow and develop and support neck strength (which can help reduce the risk of SIDS), Cameron loves spending time on the floor with his daughters. His favourite moments are
'Seeing our girls fend for themselves the first time. Being there when they figure out they use their strength.'
Usually, the girls would be on tour with Cameron, but due to Covid, this has been not easy the last two years. But they are coming down this year after Christmas, making Cameron's tour even more exciting.
Cameron wanted to become an ambassador for us because
"I'm proud to be an ambassador for this partnership between the Renegades and Red Nose.

Having a young family myself and friends with experiences of their own, it's great to able to team up with this amazing organisation supporting families across Australia."
Cameron is very passionate about Red Nose's work, especially our bereavement support. Having very close friends who at 22 weeks gestation started having complications. 'The mum was put on strict bed rest as she was leaking the fluid out of the sack that was vital for bubs development and survival.'
Sadly, on returning to the doctor a couple of weeks later, there was no heartbeat. They were shattered, and as the Bub was over 25 weeks, she had to be induced and give birth to their little boy named Zion.
"To see such amazing, loving people go through something like that was heartbreaking. The services that Red Nose provides bereaved parents are essential."
Cameron watched his friends experience terrible grief. His advice to other people supporting grieving parents is:
"Be open and aware that people may want or need help at different times and in different ways. I think people go into survival mode when horrific things or accidents happen, so we try and be as good friends as we can be because we know we get that from our close friends in return!"
After eight years, four miscarriages and three years of IVF, Cameron's friends have just welcomed their second boy, Koen.
We are so excited to welcome Cameron to the Red Nose family and get behind the Melbourne Renegades.
Join the Melbourne Renegades and us as they take on Sydney Thunder on 8 January at Marvel Stadium. The Red Nose team will be handing out Red Noses at the match, collecting donations and cheering for the Melbourne Renegades.