The heartbreaking loss of a baby of child often comes with a double grief for a grandparent, as you mourn your grandchild while also watching your own child suffer. Our special Grandparent Support Group provides an opportunity to meet with other grandparents and find some relief in sharing your experiences.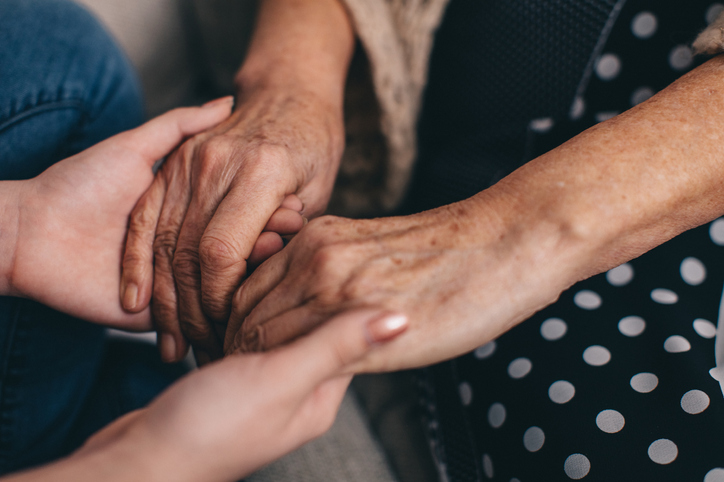 Coming to terms with your grief after the death of a precious baby or child can be heartbreaking and confronting for any person.
We recognise that everybody's journey is different, and specialise in providing the support that is needed for each individual.
The Grandparent Support Group offers an opportunity to meet in an informal setting to find some relief in sharing experiences and connecting with other grandparents.
As one grandparents says about her individual journey:
"When a child dies, we have to survive first and then grieve. Sometimes we don't look after ourselves in the best ways. It's a shock reaction."
Facilitated by Red Nose Counsellor Julie Klocklow and Grandparent Supporter Marilyn Ryan, this group creates a safe space for grandparents to take a moment to acknowledge their own grief and help them move forward with it.
For over 16 years now Marilyn has been attending the support group, after tragically losing her own granddaughter Amy in 2004.
"When Amy died, I was thrown into an unknown world, torn between my own sadness and the inability to be able to help my daughter and son-in-law."
"I was fortunate to meet Petra, a Red Nose counsellor on a home visit, and she told me about the Grandparent Support Group. I attended in October, and have continued to attend to this day."
"It became my lifeline! And over the years, I was able to help facilitate the group."
"It is a wonderful way to honour Amy."
This group is currently available in Melbourne and runs once a month of a Wednesday. For dates and details to register click here.
To watch the video of Marilyn's story click here.
We have a range of resources to help and support you through your grief journey. Visit our special Grief and Loss Support Library or you can our 24/7 Support Line on 1300 308 307.