Craig's little girl, Sarah, was born still at 24-weeks. Craig recently shared his story with Red Nose as a part of the Fathers of Loss series, which aims to support dads through the heartbreak and devastation of the death of their baby or child. As last year's highest fundraiser for Sydney2Camberra, who funded Father's of Loss, Craig was a perfect choice to share his advice for other Dads. This year, he is again climbing on the bike to ride in memory of Sarah and continue to raise more funds for Red Nose.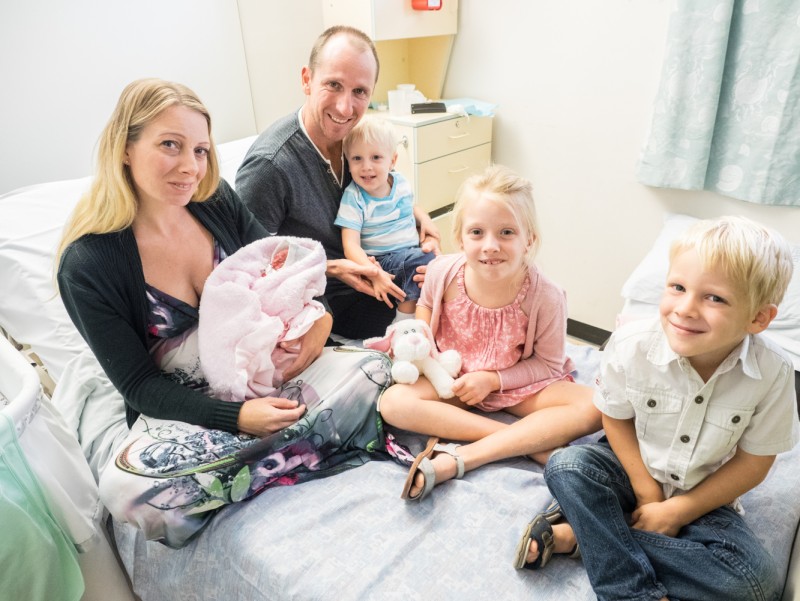 He has shared his story again, to help us raise awareness for the importance of fundraising events like Sydney to Camberra and to encourage you to join in this fantastic virtual event.
'At 24 weeks pregnant with our fourth child, we went for a check-up. They couldn't find the heartbeat with the Doppler. We were told to go to the hospital. But we already knew.'
'I felt pain right in the core of my being. I felt deep sadness for what could have been.'
'It's five years on, and it still creates sadness in me. The pain does reduce over time but it still hurts.'
'Sometimes moments come out of the blue. It'll be the first day of school for the year, and I'll think that Sarah should be starting too. Those times can be the hardest.'
Our children all know about their little sister and we always celebrate Sarah's birthday. She's still part of our life. She's still our fourth child.'
One of the unique ways Craig honours the memory of his little girl is by participating in the Sydney2CAMberra bike ride, an annual event that raises funds, awareness and support for families affected by stillbirth, infant and child loss.
'I am looking forward to riding in this year's unique virtual Sydney2Camberra event to help raise funds for Red Nose and Sands. This event is so very important to me as I ride in memory of my beautiful Sarah.'
Craig, along with 120 fellow-participants will begin the challenge next Monday 18th October - aiming to raise over $300,000 for stillbirth research, education and support. Craig has decided to increase his challenge as it is a virtual event this year and is planning on riding the distance from Brisbane to Canberra over two weeks. That is a total of 1200km. For the last 96km he will be joined by 15 fellow riders.