​Red Nose Prevention and Research Manager, Lacey Fitzgerald shares an update on how your generous support has taken us two steps closer to a blood test to predict and prevent some stillbirths!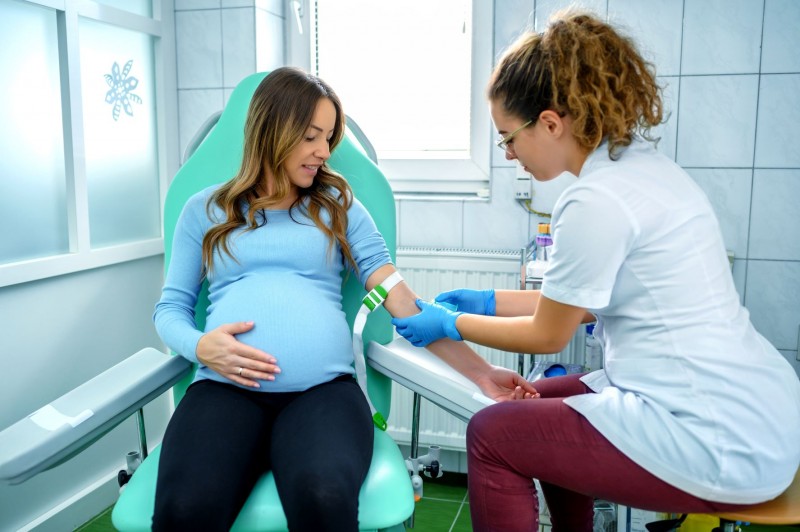 Tragically, over 2,000 babies are stillborn each year – that's six families devastated by the loss of their baby every single day.
And while not every stillbirth is preventable, many are.
Research has already identified that many stillbirths are caused by an ageing placenta that slowly reduces the nutrients and oxygen a baby needs to survive.
Placentas age at different rates, just like people do. As the pregnancy advances and the placenta ages, stillbirth becomes more likely.
Your generous support has been funding ground-breaking research looking to develop a blood test that will predict stillbirth, allowing doctors to intervene before the unimaginable happens.
Led by Laureate Professor Roger Smith AM, along with Professor Craig Pennell and Dr Kaushik, this exciting research is already making headway in the fight to save little lives.
In the last two years, our researchers have been busy developing a specialised method for testing donated placentas and analysing their exosomes, tiny particles that a placenta releases into a mother's blood stream.
Excitingly, researchers have confirmed that these exosome particles can indeed measure how well a placenta is working – the first step to predicting some stillbirths!
The next step for Professor Smith and his team, is to work out how to find and test these exosome particles in a sample of a mother's blood, and how to interpret those results to identify which pregnancies are at a higher risk.
Research projects like this one are incredibly exciting, helping to build a future where doctors can prevent a stillbirth from happening – and it's all possible because of your incredible support!
Support the next step in stillbirth prevention, donate online today.