There are many dedicated staff, volunteers and supporters who together make the work of Red Nose possible. This is Fiona's story.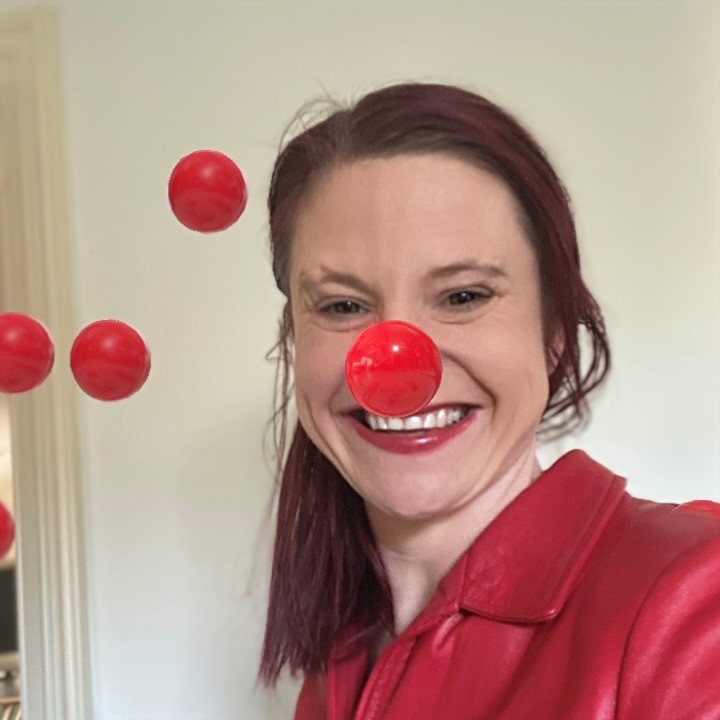 When I was in primary school, our neighbours, whose older children I played with nearly every day after school, lost a little boy to SIDS. Though I can't remember their little one's name, I still remember the tiny white coffin at the funeral and the family huddling together in the front pew as if letting go meant they'd lose one another.
I have vivid memories of Red Nose Day in my younger years and its importance in the community. I was involved in the regular fundraising events at my school and longed for the day that I'd have my ears pierced so I could wear a pair of the wacky earrings that were always adorned with some pun about avoiding wearing a Red Nose. 'I couldn't possumly wear a red nose', said the possum earrings – cute, right!
Before joining Red Nose, I had been a stay-at-home Mum for a couple of years, and before that, I was in the marketing team at a capital city Council. As the National Communications Manager at Red Nose, I do everything from writing tweets to composing newsletters, writing strategies and talking to bereaved families about how they can share their stories.
I have never worked for an organisation with such passionate and caring people. Everyone has such a drive to reach their goals. It is incredible to be part of something that helps save lives. But assisting the families in navigating the unimaginable pain of a pregnancy, infant or child loss and helping them discover a new normal is something I am incredibly proud to be a part.
Having experienced a miscarriage for my first pregnancy and another 'chemical pregnancy' between my two living children, I am incredibly passionate about educating people on how to talk to families about their loss. I still fume when remembering telling my then boss that I'd had a miscarriage, only for them to respond, "at least you know you can get pregnant." Despite that being true (I am a single mum to two beautiful kids), I didn't know I could carry a pregnancy to term at that stage, and I was grieving. Also, one kid doesn't replace another.
I speak to families almost daily who share similar stories. As a community, we can do so much better to support people who are grieving.
There's so much to be proud of when working for an organisation like Red Nose.
When I'm not writing tweets or briefing agencies, I'm a keen cyclist, amateur gardener, immature smart alec and Mum to two super cute, energetic, precocious boys.
Your donations help us provide 24/7 support to grieving families. Sponsor me this Red Nose Day or sign up and create your own fundraiser.
Your donations help us provide 24/7 support to grieving families