My name is Fotini, mum to my angel babies Bruce and Blake.
It's been over ten years since my first termination for medical reasons (TFMR), and while a decade is quite some time, I still remember the moment like yesterday.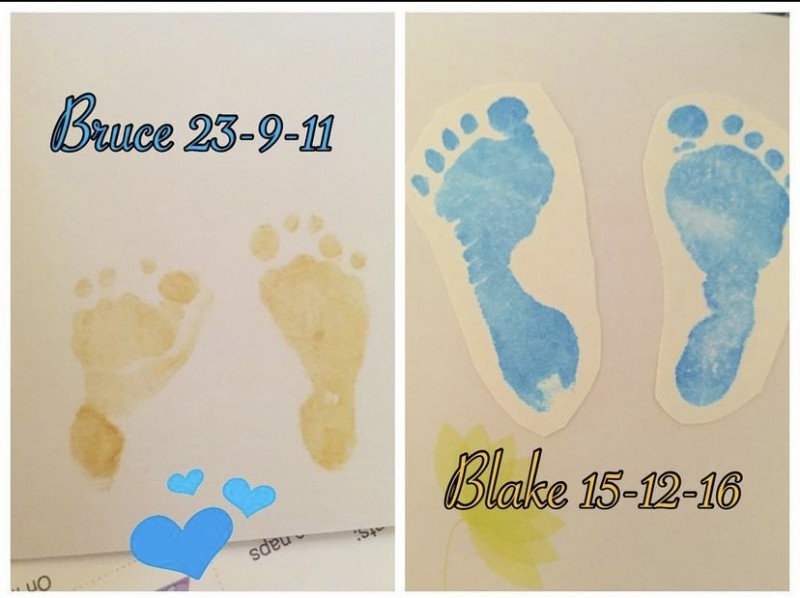 It was early 2011 when myself and my then partner received the happy news that I was expecting. A little boy was on the way to our home on the Gold Coast, and I was ecstatic.
The early appointments were fine, and there were no signs of trouble ahead. But then, at 19 weeks, my life was shattered. The medical tests were conclusive, and I was told that Bruce had severe Spina Bifida. Our doctor was very open with me, explaining everything about this type of Spina Bifida and its meaning for Bruce.
Until this moment, I had never really heard of TFMR, let alone considered it. I was so happy to be having a baby, and then suddenly I was discussing this possibility – it didn't feel real.
I was thrown into this very medicalised world, one I had no information about. I wasn't educated about what to expect before termination, nor what to expect afterwards.
It was heartbreaking deciding to have a TFMR, but I did this full of love for Bruce to keep him free from all the pain he would have faced.
Healing took time. You never really, fully recover. But after five years, I was thrilled to receive the news that Bruce's brother Blake was on his way.
It was now 2016, and Blake had passed through the early appointments without issue. Everything was going well, and I was feeling positive, too.
But that all changed at 27 weeks. The doctor gave me the news that I had hoped so hard never to hear. History was repeating itself. Blake, too, had Spina Bifida but not as severe as Bruce's, yet the ongoing health complications he would face after birth gave me no option but to consider the quality of life he would have and act appropriately.
Sadly, this time, I thought I knew what to expect. But it was a different experience. There is a big difference between termination procedures depending on gestation and how they can affect you independently.
With Blake, I also had TFMR, but at 27 weeks, the termination method was utterly different to Bruce's, and it was a 5-day process with the final two days spent in labour.
There is an added layer of grief and silence around termination for medical reason which is why I want to talk about Bruce and Blake, publicly.
You spend hours in labour where people come and go as you try to survive physical and emotional pain, and then dead silence once the baby is born sleeping. No one talks, no one cries. You experience this weird silence as you go through shock and taking in the moment of what just happened. And then you hold your baby until you say goodbye.
Raising awareness around TFMR is really important to me. I also share Bruce and Blake's story on Pregnancy and Infant Loss Remembrance Day (Oct 15). Just like Mother's Day or Father's Day, this is THEIR day, a day for Bruce and Blake.
I haven't had any more children, but my new partner and I haven't been trying for a baby just yet.
I hope that sharing my experience can bring hope to others going through what I have, so they can see and know they are not alone.
Even though you think your life is over, you do start building your life bit-by-bit, day-by-day.
TFMR Awareness day is 4 May.

Reach out to our 24/7 support line on 1300 308 307 or visit our support library