After the stillbirth of her son, Huxley, at 20 weeks in September 2020, Port Stephens, NSW woman Sophie Toneguzzi has started a petition for the House of Representatives (the House) to provide a dedicated bereavement suite or room in every hospital in Australia.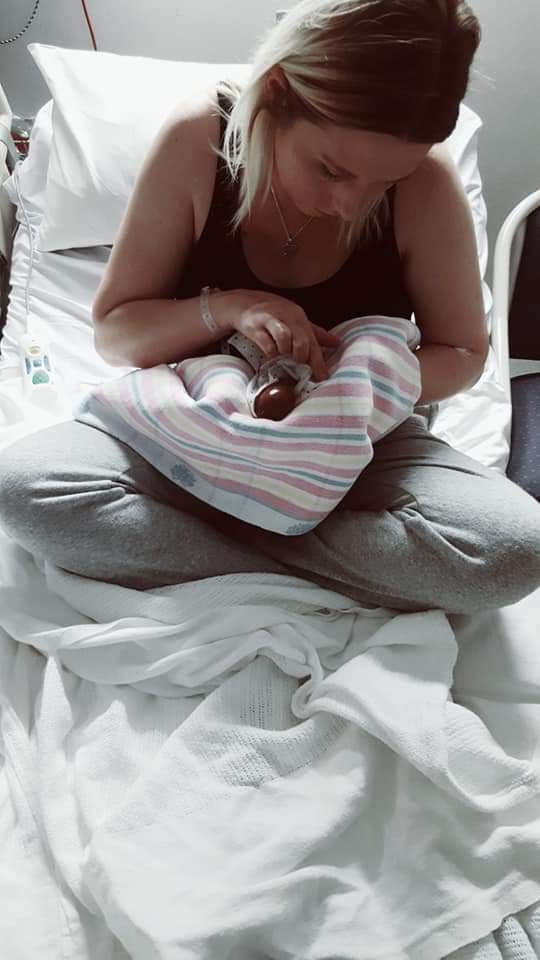 Parents who experience a miscarriage, stillbirth, neonatal death, and baby or child death are often kept in the same space as beaming pregnant people, maternity wards, or with happy laughing children.
Red Nose CEO and Bereavement Specialist, Keren Ludski backs Sophie's petition. Saying
'Losing a baby or child is a one of the worst things a family can experience. We know that there is no way to make this better for families but there are certainly ways to make it worse.'

'Having families birthing a stillborn baby right next to the cries of newborns can exacerbate the pain and contribute to complicated grief, long term depression, PTSD and other mental health disorders. We know that early intervention and support for bereaved families leads to better long-term outcomes. This can start well before the birth'.
There are several hospitals around the country who do help ease the trauma. The Royal Women's Hospital in Melbourne ensures that all bereaved families have privacy and ensures they are in a comfortable space. All staff are made aware of families who have experienced a loss.
Sophie shares her sadly, not unique, experience:
'After finding out his heart had stopped beating at our 20-week scan which was a Monday, I had to go to the hospital twice before actually giving birth. It was traumatic enough losing our baby but having to walk through the maternity ward was hard.
'Seeing all the pregnant women so excited for their futures with their unborn babies while I walked past knowing my beautiful boy had passed was traumatising.'

'This is not a want… it's a need. These special rooms need to be in every single hospital in Australia. These families suffering such a traumatic loss need these rooms to be able to spend special time with their angels in comfort and peace.'
The 25th of March marks a special day for bereaved families as we come together to say the names or nicknames of the treasured babies and children we have loved and lost.
In Australia 2200 babies are stillborn each year, which is around 6 per day. Red Nose Australia provides 24/7 bereavement support on its Support Line 1300 308 307.
For more information:
Learn more about the petition​
For interviews: Fiona Jordan I 0402 846 867 I