Every day in Australia, six babies die before they even take their first breath.
That's six devastated families being told that they will never hear their precious little one cry, or get to see their first smile.
Families like Paula and Ederson who tragically lost their first baby Angel, at just 25 weeks.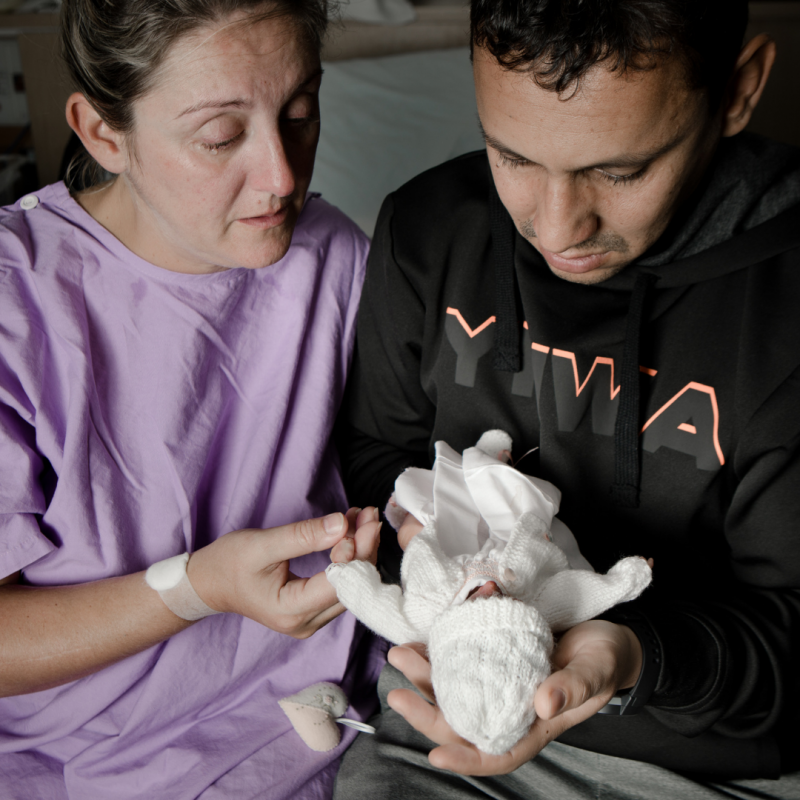 We'll never know why our beautiful Angel died.
I had a normal pregnancy with no dramas apart from all the usual symptoms.
Until at 24 weeks I thought my waters broke and the hospital put me on bed rest. But it still didn't really hit me how serious the situation was.
A week later we were told there was still a good chance of our baby being okay, though likely premature. It was upsetting, but I was so positive she'd be okay.
But during a routine check the very next day, the nurse said those life-shattering words "I'm sorry, there is no heartbeat."
I replied "Okay, so what do we do, a c-section?" I didn't realise she had died.
I never, ever imagined my baby dying.
Two days later I was delivering my stillborn daughter.
It felt so unfair to go through all this pain and not be able to take her home.
I have never seen my partner Ederson cry as much as he did that day.
The midwife was lovely and dressed Angel, talking to her like she was alive. And I'm so grateful for the volunteer photographer, or I would never have remembered her face.
We spent the night with her in a private room, and said our goodbyes the next day.
I screamed and cried all morning. It was awful.
We did all the post-mortem tests. Every test you can imagine. Only to be told that it was 'just one of those things'.
Not knowing why Angel died is one of the hardest things. Was it something I did or didn't do? Could she have been saved?
It has been a long, hard road but we're getting through, with the support of amazing friends, family, the hospital and Red Nose.
It is one of my greatest wishes that one day research will have answers for heartbroken families like mine, and even be able to prevent stillbirth before it happens.
Donate today to accelerate the next generation of research and help unlock the answers we desperately need to prevent stillbirth and save little lives.