Thanks to you, our network of Grief and Loss Support has expanded to ensure that every family suffering the painful loss of a child can access the support services they need, when they need it most.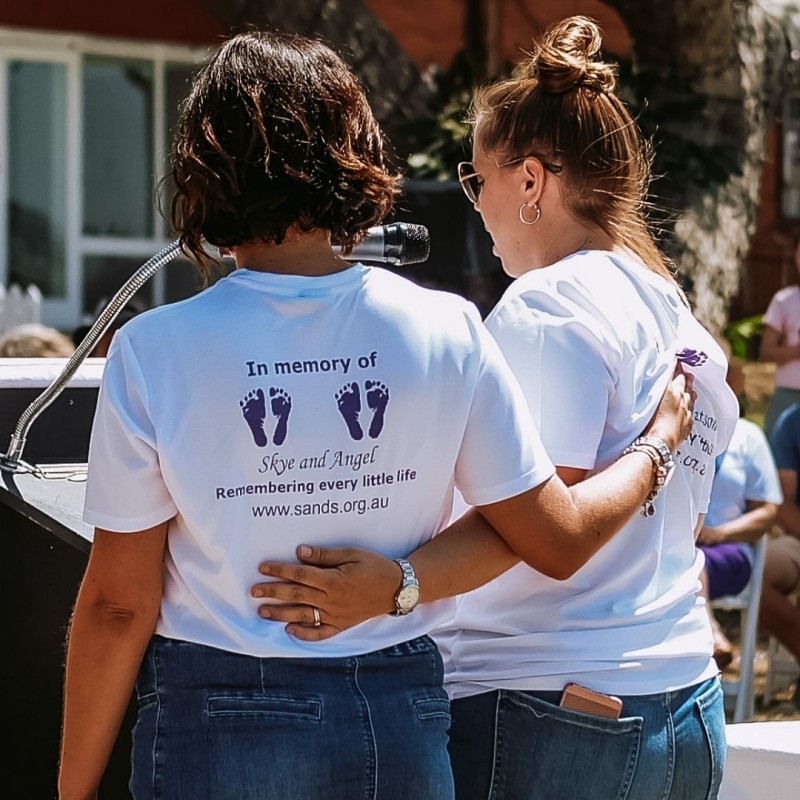 After merging with Sands last December, we've been diligently combining the services we can offer, ready to support more families in 2021 than ever before.
Because of you, bereaved parents will now find it much easier to access free and individualised support – all in one place.
Our Peer Support Team has grown by over 120 volunteers – highly trained parents who have lived the same heartbreak of losing a baby or child, who dedicate their time to supporting other families, both on our 24/7 Support Line and in-person.
With this increase in people-power, we have been also able to expand bereavement support across both Facebook Groups and in-person events, so that every grieving parent has access to a community of support, whenever they need it.
Our new Community Engagement Team has also been busy planning a fresh calendar of support groups and events for families to come together to cry, laugh and remember, while also ensuring that the voices of our community inform and influence decision-making across our organization.
Last year's new Ways to Be Ok Forums will also continue in 2021, providing online and interactive support for families across important topics such as preparing for the holidays and how to grieve as a couple.
Thanks to your unwavering support, our vital services have continued throughout the global pandemic, and we've been able to expand our network of support so that no family needs to walk the lonely path of grief alone.
Red Nose Grief and Loss services are here for anyone affected by the death of a baby or child. Call our 24/7 Support Line on 1300 308 307 or visit rednosegriefandloss.org.au


To help ensure that every grieving parent has access to support when they need it most, you can donate here.