​Our wonderful volunteers are essential for us to provide our services. We are always looking for dedicated and compassionate volunteers who might just be you!
Please fill in the below form if you are interested in volunteering. We are confirming dates for volunteer sessions at the moment and will let you know ASAP.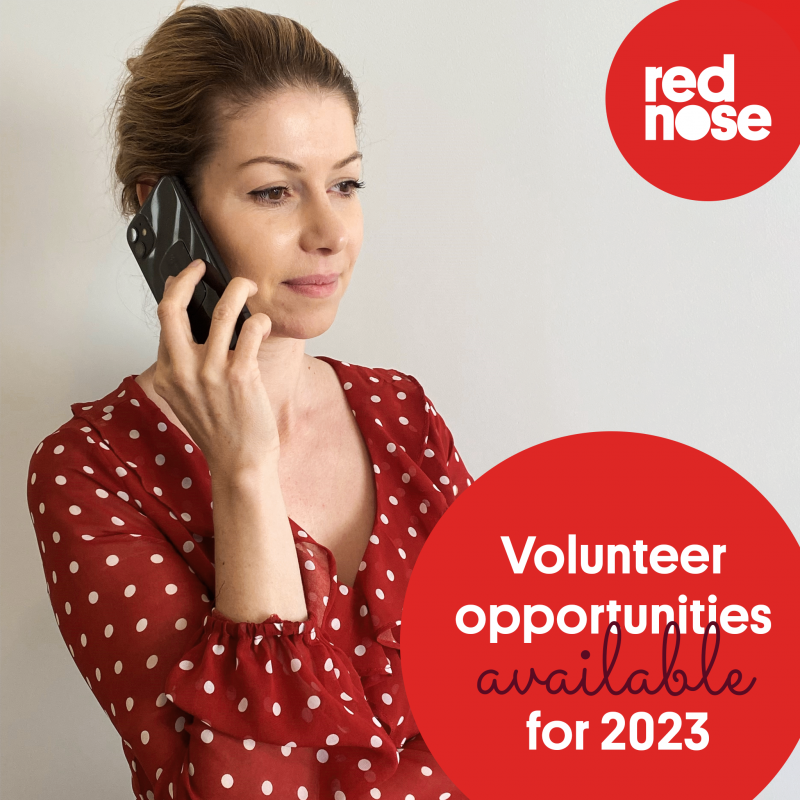 When

31 May 2023
7.30 pm
Join our team and help save little lives and support grieving families!
Learn about the range of volunteer opportunities available and how to apply for specific volunteer roles. We will be hosting volunteer information sessions throughout the year. Our sessions will provide an overview of all ways to volunteer and allow you to ask questions to be answered by our outstanding team. Everyone who attends will be able to apply for a volunteer role via an application link after the session to secure their spot at the next training (if applicable.)
Please see here the main ways to volunteer and support Red Nose.
Our new information sessions will detail volunteering in different aspects of Red Nose's programs, including
Join us at our volunteer session and learn how you can help save little lives and support grieving families.
Peer Support Program
Footprints Program NEW
Education and Advocacy
Place-Based Volunteering – Events and Expos
Community-Led Fundraising
Learn more about volunteer opportunities at Red Nose
Don't worry if you can't make this information session. We will hold further sessions throughout the year.
Confirmed dates:
Wednesday 31 May 2023 at 7.30pm AEST
Follow the link to register