Your support gives heartbroken parents a safe space to grieve and heal.
By Fiona Stark, Bereavement Counsellor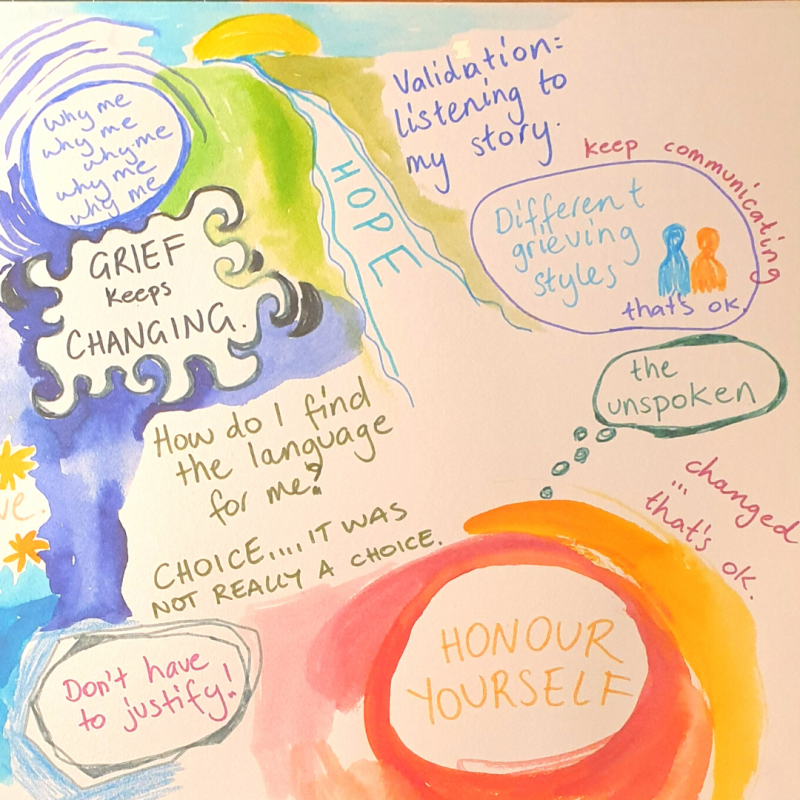 After the heart-breaking loss of a pregnancy, many parents struggle with how to grieve – this can be especially true for those who experience an early loss or Termination for Medical Reasons.
Often considered the Unspoken Losses, experiences such as miscarriage, molar and ectopic pregnancies, and other medically advised terminations are often shrouded in a unique taboo.
Thanks to your support, our latest Ways to Be Ok Forum focused on supporting parents who suffered Unspoken Losses.
The silence and lack of understanding in our community can make these types of losses particularly hard to share, making it difficult for grieving parents to seek support when they need it most.
Our recent online Ways to Be Ok Forum created a safe space for families to discuss their grief and learn new strategies to help their healing journey.
"A big part of healing is having our grief and love witnessed – validation that our baby's life mattered."
Reflecting on their own pregnancy losses, our brave panel of mothers helped normalise and validate the grief of an Unspoken Loss and gave hope to recently bereaved parents.
There is an incredible void after the loss of a pregnancy or baby, and support groups like this one are often the perfect antidote to the isolation.
Every month at our support groups we witness the healing power of hearing 'me too' or 'I felt the same'.
Our groups create a safe space to grieve and ensure that the existence of a beloved pregnancy or baby never goes unspoken.
Your generosity helps ensure no parent has to walk the lonely path of grief alone. Through our forums, online resources, counselling and peer support, every parent has the tools they need to heal after the heart-breaking loss of their baby.
For 24/7 Grief Support call 1300 308 307 or visit our online Support Library here.

Help ensure that every grieving parent has the support they need, donate here today.
*Special thanks to Sara Grant and Fiona Stark, co-facilitators of our Termination For Medical Reasons Support Group for delivering this special Ways to Be OK Forum.
**Artwork courtesy of Art Therapy Student, Sally Le Guen.