Ayla Jade had an incredibly rare condition.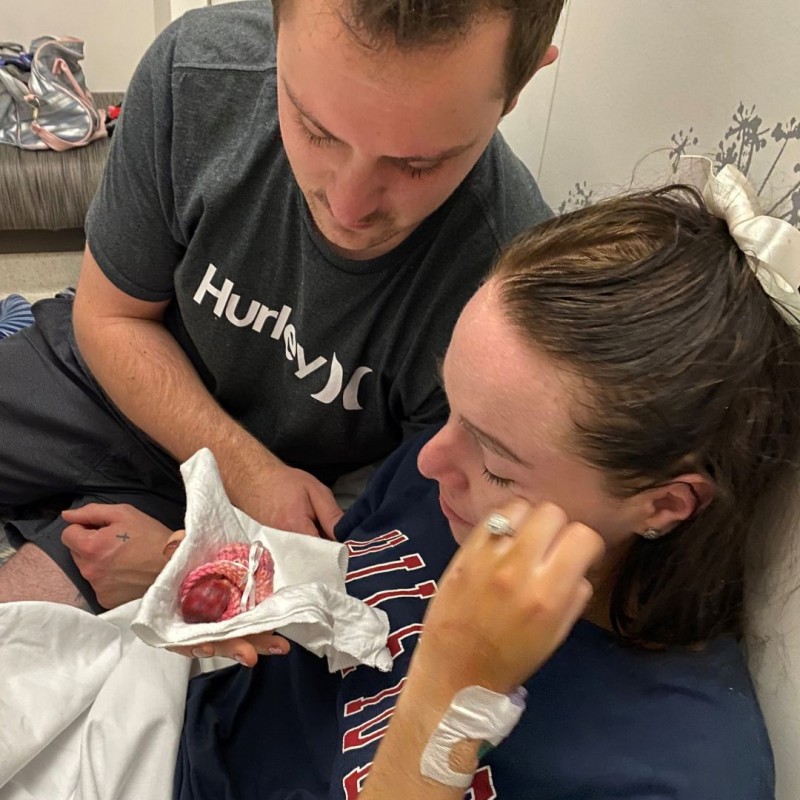 Our daughter Ayla Jade was born on 4 December 2021.
She had an incredibly rare condition called limb body wall complex - it affects only 0.3 in 100,000 babies and has a 0% survival rate outside the womb.
My husband Reece and I found out at our 12-week scan that Ayla had this condition, and I delivered her a week later at 13 weeks gestation.
Ayla was beautiful, she had the most perfect little hands, and she looked exactly like her big sister Oaklee.
I couldn't wait for them to grow up together and share a sister bond - they would have only been 18 months apart in age.
Oaklee is now almost 2, and I'm pregnant again with our third child, who is due on Ayla's birthday.
I was put in touch with Red Nose through the hospital support worker, and I'm so glad I took the help. It has been amazing in helping me in my loss journey.
I receive counselling every 2 to 3 weeks through Red Nose, and I also attend group sessions with other loss parents.
The main thing I would say to other families is take all the help that is offered to you because that's been the thing that's helped the most in my loss journey. Reach out to other loss parents, it really does help to know you aren't alone as the journey can feel incredibly lonely.
I believe there is a huge stigma around pregnancy and infant loss, and this month is so important to help raise awareness around it. It's also a way to honour and remember all the babies lost and I think that's so important.
On Pregnancy and Infant Remembrance day, we will look for a way to honour our daughter like we do on any occasions that involve her. We always want to keep her legacy alive - this is very important to us.