There are many dedicated staff, volunteers and supporters who together make the work of Red Nose possible. This is Jackie, former co-CEO's story.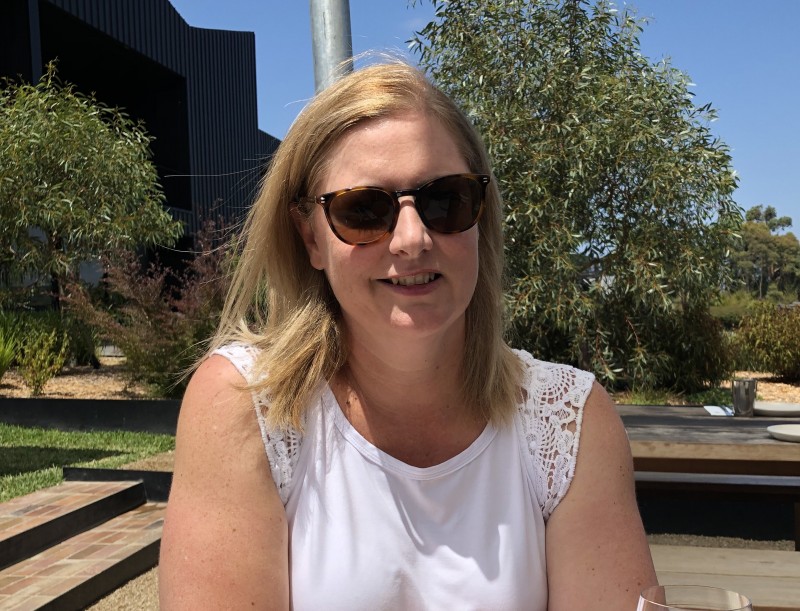 "I've been the CEO of Sands for two very happy years, and now after the merger between Sands and Red Nose I am one of the co-CEOs of Red Nose alongside Keren Ludski.
"I've had my own experience of pregnancy loss – a late term miscarriage of a baby that our whole family dearly wanted. It was a very private time for me but later in life I thought about why I hadn't felt that I could share my grief and loss publicly, and this led me to become involved in Sands.
"I have a very strong sense that people should be supported when they're at their most vulnerable. We all should be able to rely on support when we need it most – and that support can come from family, from friends or from an organisation such as Sands or Red Nose.
"People need to be able to grieve healthily, in a way that acknowledges them and helps them in their journey. Support also needs to be available for all Australians. Being a voice for bereaved parents – to ensure there is a place for them to talk safely and for their voices to be heard – is paramount for me. Nobody's story should have to be secret and invisible, if they choose.
"The work of Sands has been founded on our amazing team of volunteer peer supporters. Parents' grief is a normal response to their circumstances and their experiences. Having someone to talk with can help people process their feelings. While peer support doesn't work for everyone, for many people it helps them find the hope that they can start a life after the loss of their child.
"I love the kindness and compassion of our community and our volunteers. They're all so welcoming, full of camaraderie and openness. Everybody comes with goodwill. You don't choose to be part of a community of peer supporters without goodwill.
"Red Nose and Sands have the same values and the same deep abiding passion for preventing loss and supporting people when the worst happens to them. Craig Heatley, our Red Nose board chair, said to me about the important work that we do: what we want is for people to know that "we've got you". That resonated with me, and I'm looking forward to Sands' peer support approach working alongside and complementing Red Nose's bereavement counsellors so that we can provide individualised support to everyone who needs it.
"My co-CEO Keren and I have worked closely on a number of projects for the past two years, beginning with the Stillbirth Roundtable in Canberra. It's exciting to work alongside another strong female leader who has so much to offer. We have a great relationship and we'll keep working very closely together.
"Each of us will have separate responsibilities within Red Nose after the merger with Sands. I'll be leading the work of the Education & Advocacy and Community Engagement teams, as well as Fundraising & Marketing. Importantly I'll also head up Red Nose's government relations to help ensure that all levels of government understand and are supportive of our mission and the work that we do.
"Whilst the work we do is very serious, Keren and I have also been able to laugh together and find the fun of working in a high performing team. It strikes me that this is a common link between Red Nose and Sands – the passion for our work creates great camaraderie and attracts people to want to join our cause.
"I'm really looking forward to 2021, and particularly to getting to meet many more members of the Red Nose community."
To receive support, call our 24/7 support line on 1300 308 307 or visit our Guiding Light support library.